weronikamaria
Best surf school in Portugal
Updated: Aug 3, 2021
"I want to learn how to surf the big waves. What is the trick?" that was a question I asked a friend once I moved to Portugal, Europe. He smiled at me and said: "You need to practice."
Today I know he was right. Obviously. But he forgot to add one important thing: find a good teacher! Good teacher makes you to save lots of time and even more of injuries. How to find a good teacher? You need to find a good surf school first. And as I went through all that research, I decided to share the experience. Below you find the list of things that should be considered, once deciding on a surf course and the tutor.
SAFETY FIRST
You must be sure that the school you choose has a valid license and is insured. In country like Portugal, instructors need to get their degree from the nationally respected organisation. That guarantees that they were educated with the respect to that coast line. Be aware that every beach and the cliff side has its own, very particular way of behaving: tides, currents, wild life, etc. What is more, you should avoid the schools which bring you to the most popular and crowded beaches, because that is where the accidents in the water happen too often.
SURF GEAR
It makes a great difference, if your board and wet suit fit your weight and size. If you have never surfed before, you want to get a soft and long board and good wet suit. Remember that the water in the Atlantic Ocean is not warm (even in August). If your plan is to stay and learn longer than few days, you will enjoy having a possibility to try shorter boards at some point too. Therefore, make sure you can get such board from your school in the same price.
PRICE
Surfing is not a cheap sport, as the gear is expensive and it takes lots of energy to create appropriate conditions for students to learn: licenses, knowledge, health insurance, etc. Nevertheless, you definitely can save some money, if you decide to buy packages which include everything: accommodation, course with transport to the beach, gear and insurance, guidance related to other kinds of activities available in the area. For instance, very popular solution is to join a retreat with surf & yoga (as those two get along perfectly with each other). Yoga supports the balance of your body and mind - an essential skill while surfing the waves.
EXTRA COMFORT
You got attracted by surfing because it looked like a fun thing to do, didn't you? In order to truly enjoy, best is if your teacher makes you feel safe and creates a friendly environment during learning too. It is great, if you find someone who is able to keep you interested, as surfing is not an easy sport - it involves lots of strength and focus. It is quite common that after the second day of learning, one becomes tired, feels pain in the muscles and wants to stop the training. That is why it makes sense to think what is going to help you, in case you will need a break. For instance: if you enjoy to be in the nature, make sure that the location of your course is inside of a natural park, not in a city.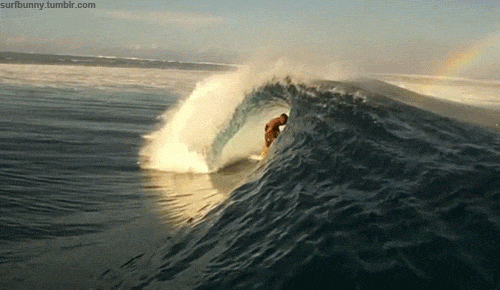 Now, to answer the question: what is the best surf school in Portugal? Obviously, everyone must to find it out by its own. When I decided on cooperation with the Odeceixe Surf School in Algarve, I followed the advice of an experienced friend who used to run surf and yoga retreats called Tipi Valley. Before sending my guests for the course with that school, I met David, the owner who spent all his life in Algarve. He impressed me while deciding that our meeting will be in the nature above his favourite surf spot. That way we could speak of the true surf experience and we also enjoyed the view to the dolphin who kept on jumping over the waves the whole time we stayed there. I took it as a good sign (together with all the experience he presented) and indeed, since then our cooperation was always friendly and fun. Because, by the end of the day, what you really want is to feel understood (when the challenges arise, as they always do) and truly welcomed. That is the style we keep during the surf & yoga retreats that we offer to our guests ever since.
In case you want to learn surfing in Algarve, Portugal at a beautiful Soul Farm near by Arrifana beach, feel welcome to check our offer with the full program, pictures and prices available here. Otherwise, have a great ride and remember: if you do it right, surf is lots of fun!